by Steve B on April 12th, 2017
APRIL SHOWERS...Bring On The Kitchens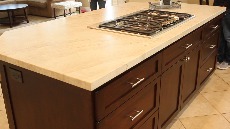 Spring is Sprung and with the last of the late season rain...Comes Part Three of our Four Part Series on our recently completed Brentwood project. As posted the past months, this installment captures the testimony of owners Mark and Melissa Overgaard who sing BC Cabs praises, after living with our cabinets for about a year. (The test of time, is a smiling client who sings good as they did when the job was first complete). In this post, Mark and Melissa showcase the new island which was stained a contrasting dark mahogany to make it pop from the white, conversion varnished uppers and lowers. Included in this was the custom spice drawer,(soft close) and the glass upper china cabinet. In next episode, they will talk a little about some of the additional custom features that were added (TV and fireplace tower and baking pan cabinet). Stay tuned...were almost done and excited to show you what can be possible with your kitchen or cabinet project.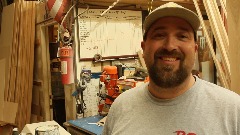 COMPARING PAINT AND VARNISH

​The initial application of any paint or varnish is similarly absorbed into the substrate, but because stains contain lower amounts of binder, the binder from a stain resides mainly below the surface while the pigment remains near the top or at the surface. Stains that employ metallic pigments such as iron oxides usually are more opaque; first because metallic pigments are opaque by nature, but also because the particles of which they consist are much larger than organic pigments and therefore do not penetrate as well. Most wood stains for interior uses (e.g. floors and furniture) require further application of varnish or finish for protection and gloss. Stains are differentiated from varnishes in that the latter has no added color or pigment and is designed to form a surface film. Some products are marketed as a combination of stain and varnish.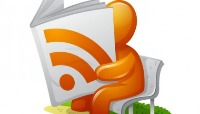 SOCIAL MEDIA/ CONTACT US
​Address: ​878 Howe Road #B
Martinez, CA. 94553
​Phone:
(925) 229-3199
Email Link Here or fill out our online contact form
​FACEBOOK LINK
TWITTER LINK
by Steve B on March 17th, 2017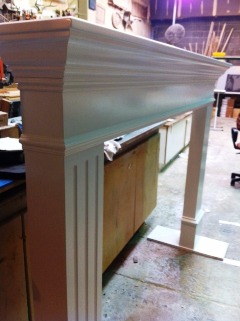 Can you believe it...this long winter is almost behind us and Spring is in the air. Now we just need to get through one more week of rainy weather and all the trees will start budding again.

It's been a busy Winter and we want to give a shout out to all our clients and General Contractors who have kept us hopping the past months. In particular, we shout out to John Wideman of JW Construction who gave us a good testimonial on our recently completed project in Brentwood, Ca. Although this is Part2, you have to wait until our next post to actually see the finished kitchen. In this installment, you can see the kitchen with all the old cabinetry removed...an apt teaser for Part3 to come. Spoiler alert: It turned out great.

(Pictured at Left, Custom fabricated fireplace surround mantle with converstion varnish. )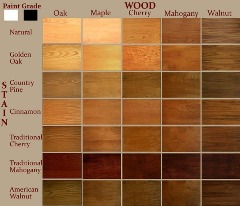 Wood Stain Insights...
​The type of stain will either accentuate or obscure the wood grain. Most commercial stains contain both dye and pigment and the degree to which they stain the appropriate wood is mostly dependent on the length of time they are left on the wood. Pigments, regardless of the suspension agent, will not give much color to very dense woods but will deeply color woods with large pores (e.g. pine). Dyes are translucent and pigments are opaque.
Gel stains are more akin to paint and have little penetrating ability.

​Stain is composed of the same three primary ingredients as paint (pigment, solvent, and binder) but is predominantly pigment (or dye) and solvent with little binder. Much like the dyeing or staining of fabric, wood stain is designed to add color to the substrate of wood and other materials while leaving the substrate mostly visible. Transparent varnishes or surface films are applied afterwards. In principle, stains do not provide a surface coating or film. However, because the binders are from the same class of film-forming binders that are used in paints and varnishes, some build-up of film occurs.
Contact Us and Social Media Links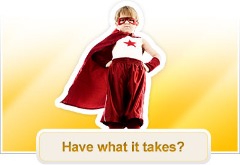 ​Address: ​878 Howe Road #B
Martinez, CA. 94553
​Phone: (925) 229-3199
Email Link Here or fill out our online contact form
​FACEBOOK LINK
​
TWITTER LINK
by Steve B on February 11th, 2017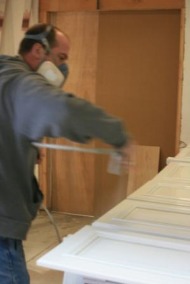 Happy February Everyone
In last months post we focused on the beautiful and popular hand rubbed distressed finish and were picking up where we left off.

We pride ourselves on our custom finishes and have spent years perfecting the endless variety of one-of-a-kind finishes that set our cabinets apart. Whether it's a conversion varnish, custom stain, distressed surface or custom paint we can offer this to match any designer specification, owner request or color palate.

In this installment, we pack up our trucks and head out to Brentwood for an upscale installation for another area contractor. We were onsite for almost 5 days (start to finish) and decided to edit a small series of videos that chronicled the project. In this video, you get a glimpse of the kitchen before new cabinets were installed. Stay tuned next month as we get testimonials and show the final installation...which turned out to everyones satisfaction.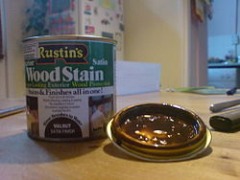 ​A wood stain consists of a colorant suspended or dissolved in an agent or solvent. The suspension agent can be water, alcohol, petroleum distillate, or the actual finishing agent (shellac, lacquer, varnish, polyurethane, etc.). Colored or 'stained' finishes, like polyurethane, do not penetrate the pores of the wood to any significant degree and will disappear when the finish itself deteriorates or is removed intentionally.

​Pigments and dyes are largely used as colorants. The difference between the two is in the size of the particles. Dyes are microscopic crystals that dissolve in the vehicle and pigments are suspended in the vehicle and are much larger. Dyes will color very fine grained wood, like cherry or maple, which pigments will not. Those fine-grained woods have pores too small for pigments to attach themselves to. Pigments contain a binder to help attach themselves to the wood.
Social Media Links and Contact Info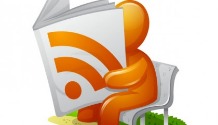 ​Address: ​878 Howe Road #B
Martinez, CA. 94553
​Phone: (925) 229-3199
Email Link Here or fill out our online contact form
​
FACEBOOK LINK
​
TWITTER LINK
by Steve B on January 19th, 2017
Hand Rubbed Antique Finishes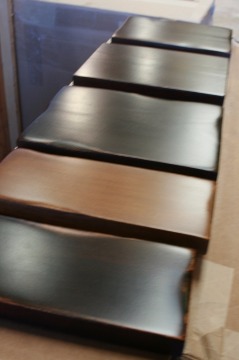 Happy New Year folks
It's already been a busy 2017 and were finally putting the past year behind us. It's a new era and a new day and were going forward...with thoughts of custom, hand rubbed finishes on our mind. In this issue I'm showcasing and sharing a little about one of our favorite custom "distressed" finishes, which are growing in popularity and request. You are getting the best of two world...the new and old. Were using new wood (Alder in this example), using a dark stain overlaying numerous lighter, under coats and then sanding it lightly to bring out the multi-layered bottom coats in a natural "weathered" look. It is both elegant and country chic. I'd be happy to show you small samples (Left) or customize your own color palate.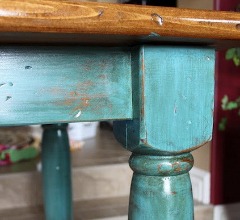 DID YOU KNOW ?
Distressing (or weathered look) in the decorative arts is the activity of making a piece of furniture or object appear aged and older, giving it a "weathered look," and there are many methods to produce an appearance of age and wear.[1] Distressing is viewed as a refinishing technique although it is the opposite of finishing in a traditional sense. In distressing, the object's finish is intentionally destroyed or manipulated to look less than perfect, such as with sandpaper or paint stripper. For example, the artisan often removes some but not all of the paint, leaving proof of several layers of paint speckled over wood grain underneath. This becomes the "finished" piece.
Social Media Links and Contact Us

​Address: ​878 Howe Road #B
Martinez, CA. 94553
​Phone:
(925) 229-3199
Email Link Here or fill out our online contact form
​
FACEBOOK LINK
Twitter Link
by Steve B on July 8th, 2016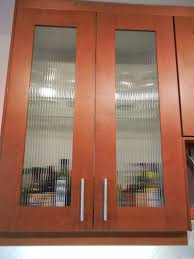 Were wrapping the final installment of our successful Lafayette/Orinda Project for GC Bob Thompson. Foreman Mark gives a barely prompted endorsement that we were able to thread into something positive. (The wonders of editing! )
This episode is the final Part Six of Six which documented in narrative format and realistic, progressive timelines the various components, cabinetry and finish work for this beautiful and challenging project. We like to be challenged to design custom solutions to vanity to drawer pullouts (See previous blogs) and designer quality custom cabinetry, covers, doors and finishes. Ya don't improve until you've been pushed...and everyone benefits.

Next month we travel East to chronicle a followup project in Brentwood/Oakley which turned out to be a stunner. See you in August.
Contact Us / Social Media Links

Address: ​878 Howe Road #B
Martinez, CA. 94553
​Phone: (925) 229-3199
Email Link Here or fill out our online contact form
FACEBOOK LINK
TWITTER LINK