Danville Project Testimonials 2017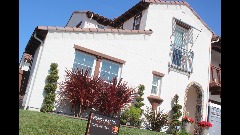 Happy Holidays everyone.

Were pleased to post our most recent testimonial from General Contractor Jason Bliss (Benchmark Construction).
We had the pleasure to work with the guys at Benchmark on this great project and were happy that everyone was happy with our work and the work by all the specialty subs. In this and future testimonials on this project well address comments from the actual homeowners. As done in our most recent projects we will also show and contrast the during work and final reveal with everything completed.
Well see you next month folks...Happy Holidays
DID YOU KNOW?....From Steves' Desk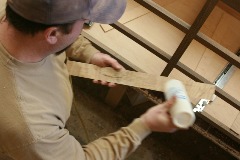 SOLID WOOD VS. PARTICLE BOARD.
Solid wood and plywood are durable and strong, but are more costly and offer MORE dimensional stability than particle board. For cabinets and surface finishes that may sustain damage during long use, serviceability is a consideration.

In case of damage, solid wood can be repaired by a qualified furniture refinisher, other than the manufacturer, to achieve a perfect match to the surrounding finish. Veneered MDF and particle board components, if damaged, must be replaced by the manufacturer. If water reaches the core, particleboard especially will swell irreversibly (therefore it is never used in home applications, where there is any chance for the material to come in contact with moisture (kitchens, baths).
Tolerances for the use of screw fasteners in particleboard are tighter than for solid wood or plywood, and screws often loosen over time if over-torqued. However, MDF and particle board service life is projected as intermediate, e.g., where the kitchen will be remodeled approximately every 15 years, or where the manufacturer can be relied upon to supply replacement components if needed. Service life for a solid wood panel or cabinet can be a lifetime (25+years).

​​SOCIAL MEDIA/ CONTACT US
​Address: ​878 Howe Road #B
Martinez, CA. 94553
​Phone: (925) 229-3199
Email Link Here or fill out our online contact form
FACEBOOK LINK
TWITTER LINK
Posted in not categorized
Tagged with no tags