On the job in Orinda Part 2...Mini Series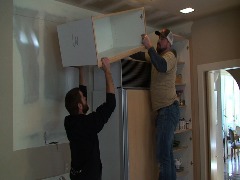 Happy month of May everyone,

The heat is around the corner and weve been busy with a number of projects this Spring, making way for what is shaping up to be a busy Summer.

In this months mini-series of our Orinda project, we start demoing of the old cabinets and removal of appliances to make way for the new beauties that I've spent the past three weeks constructing.

With the help of my friend Steve Oakes, we make quick work of the demo...two days, which includes starting to install the new fridge frame. The videos will continue the next months as we show more and give you some insights on just what a quality installation looks like.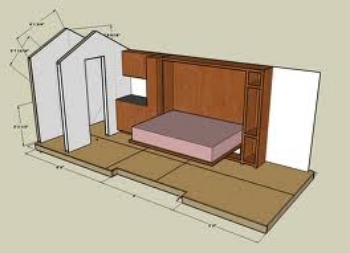 The Amazing Bradley Bed

Were always happy to talk about our very own Bradley Bed and wanted to include a typical installation using a horizontal mount...as opposed to the standard vertical mount.

The hardware remains the same, but for those with a height issue, we can build a custom cabinet and side storage cabinets that utilize the horizontal inclination. For anyone who has guests, a space issue (who doesn't) or a second bedroom that you don't want dominated by a bed...our Bradley Bed is the answer. Call us for more information.
Posted in not categorized
Tagged with no tags