More Custom Cabinet Ideas
What Can You Do With A Box...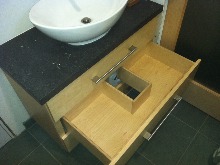 Well if your full of ideas like me, you can bring me your ideas (any napkin will suffice) and let's start the process of building you something unique, discrete (or not), functional and efficient (as in taking an unusable space and making it work as a storage container, shoe box, sock drawer, cabinet...you get the idea.

I love doing these custom, one-of-a-kind projects and in the case of the wine barrel above...we've made many of these for a client.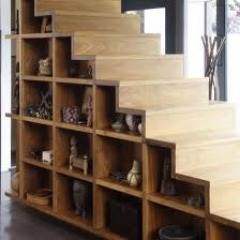 Pictured at left. Ordinary sink vanity in use and with custom pull out drawer that envelopes the drain pipe from the bowl.

Pictured left: Custom understairs storage boxes built into and under a custom staircase.

DID YOU KNOW?
The simplest safe room is simply a closet with the hollow-core door replaced with an exterior-grade solid-core door that has a deadbolt and longer hinge screws and strike-plate screws to resist battering. Sometimes, the ceiling is reinforced, or gated, to prevent easy access from the attic or from an overhead crawl space.

More expensive safe rooms, such as those constructed for celebrities and executives, have walls and a door reinforced with sheets of steel, Kevlar, or bullet-resistant fibreglass. The hinges and strike plate are often reinforced with long screws. Some safe rooms may also have externally-vented ventilation systems and a separate telephone connection. They might also connect to an escape shaft.

Stay tuned in upcoming posts for more creative design and casegood ideas for your home or office.

Contact Us / Social Media Links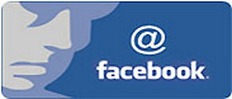 Posted in not categorized
Tagged with no tags