Under Stairs Cabinetry and Other Cool Ideas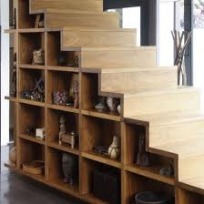 Happy September Everybody,

The kids are back at school and with the peace and quiet around the house, it is a perfect time to consider planning or launching some cool home improvement project.

We are always being asked to customize projects around the home and one of our favorite is maximizing unused space. As pictured to the left, this is just one example of turning inefficient space (in this case, a open stairwell area that stored brooms and buckets) into something more usable, classier and practical. This months video also shows a few other similar projects that can be done in such a space...including hidden toe kick drawers and even a secret cabinet door.

We'll spotlight more of these in future videos...including a secret bookcase-door (the perfect man cave hideaway), safe room entry or a under stair pull out stash drawer.
Did You Know...Safe Rooms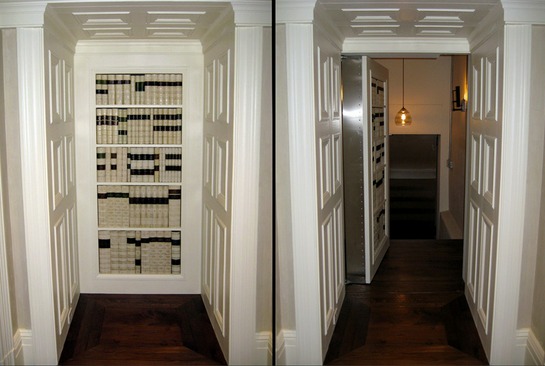 A safe room or panic room is a fortified room which is installed in a private residence or business to provide a safe shelter, or hiding place, for the inhabitants in the event of a break-in, home invasion, tornado, or other threat. Safe rooms usually contain communications equipment, so that law enforcement authorities can be contacted. We can build one of these custom doors-bookshelf units that will actually hold a hundred pounds of books !

Social Media Links / Contact Us
Posted in 2013 Posts, Custom Cabinetry Tips, New Cabinetry Products, Recent Blog Posts
Tagged with appliance covers, architectural trim, BC Cabinets, Bradley Customs, cabinet design, cabinets in East Bay, casegoods and custom cabinetry, Concord cabinetry, Custom cabinetry, Safe Rooms, Panic Rooms, Secret drawers, hidden drawers, hidden doors