Slow Close Hinges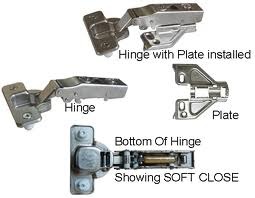 Happy August Everyone

In this months VideoBlog, I talk about the very cool Slow Release Hinges that are all the rage now!

You don't ever need to worry about slamming your doors or (having them slammed) because of the unique, resistance slider that is built in. Chipping, scratching, breaking is a thing of the past.

Put these on your existing cabinets. (Count up the number of doors you have, then call us for a quote and I'll come to your house and install them).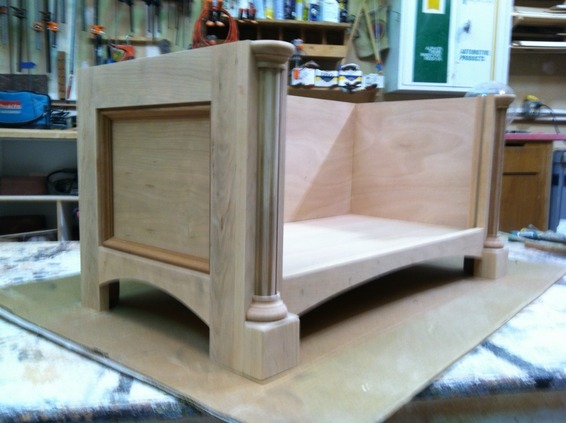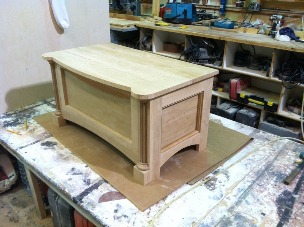 NEW PROJECTS:

Pictured above and Left.
Custom storage bench with custom turned columns, pedestal legs and inlaid trim. Were really proud of this one and so was the client !

Got your own idea or dream project?
Sketch up something on paper then call or email us. We love to make your dream your reality.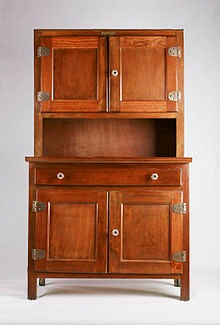 DID YOU KNOW?
As commonly used today, the term kitchen cabinet denotes a built-in kitchen installation of either a floor or a wall cabinet. Typically, multiple floor cabinets are covered by a single counter and floors and walls are not accessible behind and under the cabinets. Kitchen cabinets per se were invented in the 20th century. A precursor, not built-in, was the Hoosier cabinet of the 1910s, a single piece of furniture incorporating storage and work surfaces, of which over 2 million were sold by 1920.

Left. Original Hoosier Cabinet circa 1911.
SOCIAL MEDIA LINKS / CONTACT US

Posted in not categorized
Tagged with no tags