Spring is Sprung At BCCabinets: Quality Cabinetry Is Not Created Equal,
by
Steve
on March 16th, 2012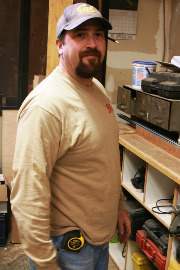 SPRING IS SPRUNG...And More Good News at BC-Cabinet!
Okay...so the rain is overdue...but I don't know anybody who is complaining about it coming so late in the winter. Better to have it than to not!
In the same vein...were serving up some good info on what to look for in quality custom cabinetry. The video-blog above speaks for itself and for me...I'm still getting used to being in front of the camera. I've always seen myself as the "behind the camera," type of guy.
Have any suggested topics?...drop us a line!
If you are a happy clients, drop us some photos of your completed install and we'll post it on one of our upcoming photos galleries! We like photos and videos...so send me an email and we'll tell you where to send it.
Contact us
Posted in not categorized
Tagged with Custom cabinets for your home or business This video blog by BC Cabinets of Northern California sho, architectural trim, bathroom cabinetry, cabinet design, cabinets in East Bay, casegoods in Northern California, casegoods and custom cabinetry, Custom cabinetry, cabinet finish, custom appliance covers, custom corbuls, Biz Videos