Happy New Year 2012 from BC Cabinets...Thanks for your support !
Posted on January 10th, 2012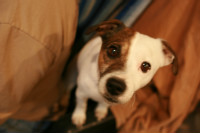 Happy New Year Everybody....the year has gone by so quickly and were already knee deep in projects for the New Year. We wanted to take a moment and give a shout out to our loyal clients who supported us last year and who are patiently waiting for us to start and finish projects into 2012.

We couldn't do this without you. We value you and appreciate you.

Thanks again, Bruce (the shop mascot.)

Sign up for our monthly E-Newsletter by registering on this site. We have sign-up forms on various pages and willl keep you posted on latest projects, promotions, specials and discounts! Pretty cool.

As always you can find us online at our Social Media links. Just click on any Twitter or Facebook link and we'll get you more info.
Posted in not categorized
Tagged with no tags