Welcome to BC-Cabinet...
Posted on April 7th, 2011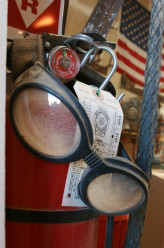 We are ushering in the Spring of 2011, with a new website, new blog and even our own Social Media pages on Twitter and FaceBook. Bowing to the pressure of our many fans who want more timely updates and news (AND PICTURES)...we've joining the world of Social Media and are giving people the latest project news, tips and information on all things cabinetry.

We are saying goodbye to our long time associate Jose, who is continuing his work at a new shop in Oakland.

We are happy to officially announce that Rick Bradley (brother to owner Steve) has joined BC-Cabinet. Rick hangs up his spurs, cowboy hat and sore back from a long career on the Professional Rodeo circuit. (We'll post some images in the future). Watch Rick on our new video, which will go live along with this updated website. Rick promises us that he will be riding Steve to work faster...rather than tempermental bulls and horses, which weigh 2,000 lbs.

If there is something you want to see, don't hesitate to drop us an email from this site, or a 160 character mention on Twitter (FaceBook is coming soon) and we'll get right back to you. (Maybe not in Twitter, time...but how about 24 hours or less).

Until next month, send us your wishes.


Posted in
2011 Blogs
Tagged with Custom cabinetry, East Bay custom cabinetry, Martinez custom cabinets, Concord cabinetry, Walnut Creek cabinetry, cabinets in East Bay, Pleasant Hill custom cabinets, custom casegoods, kitchen cabinets, bathroom cabinetry, vanity cabinets, custom kitchen cabinets, pull-out shelves, tv consoles, Steve Bradley, Rick Bradley, appliance covers, custom appliance covers, Martinez Better Business Bureau, spray booth, cabinet design, cabinet finish, finish cabinetry, Biz Videos, Corbuls, architectural trim, casegoods in Northern California, NorCal casegoods manufacturer, casegoods and custom cabinetry, BizVideosOnline.com, Video Profiles.biz, custom corbuls